Landscape Construction Services
No matter the features or design you envision for your property, GreenTech Tree & Landscape experts can help. We are a full-service landscaping company and can do everything from building the infrastructure on your property to selecting vegetation to implement functional features like drainage and stormwater systems.
All of our landscape building and construction services are done with sustainability in mind. We work closely with our customers to ensure they get the landscape they always dreamed of for their property, while also increasing the value of their home.
As a full-service landscaping company, we offer all the landscape construction services you need to achieve the yard you envision, including: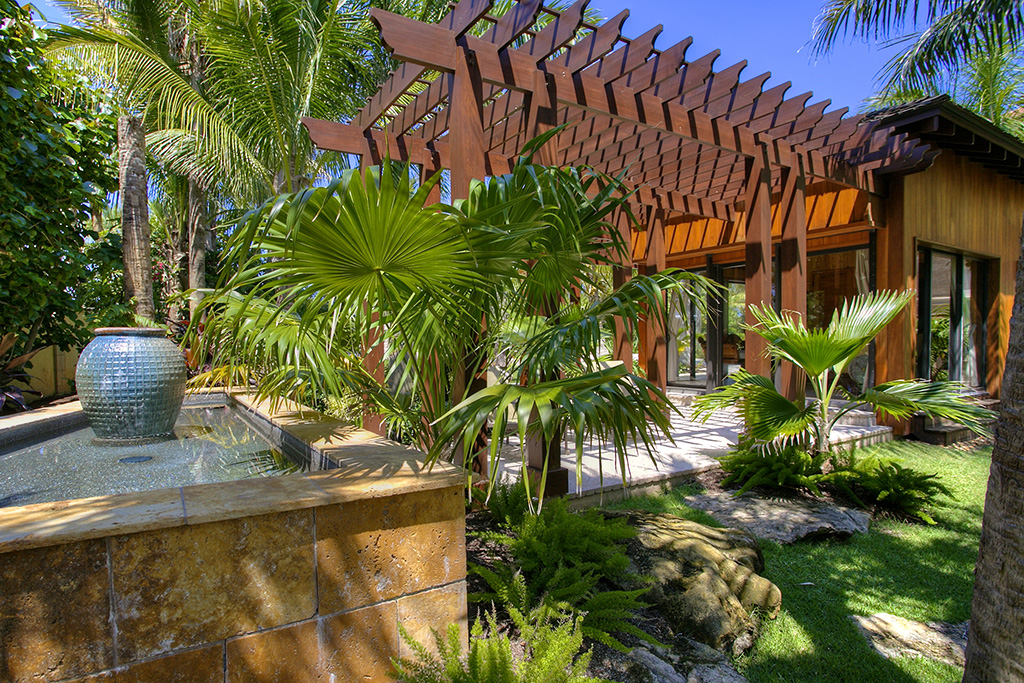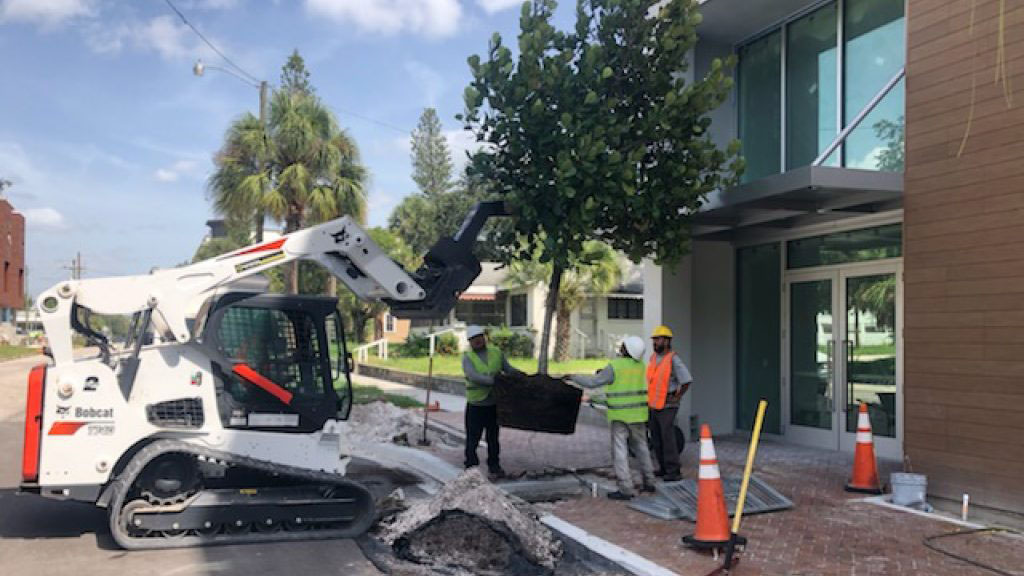 Hardscaping: Hardscaping is a term for the physical features on your landscape like outdoor structures, patios and decks, and walkways. We work with a variety of materials including stone, wood, concrete, and composite to help achieve a lasting and attractive look. We'll install these features so they last a lifetime.

Water Features: Water features like small ponds, fountains, and water gardens are a stunning feature in any yard. We build a variety of different types of water features and make sure that they are protected from excess stormwater.

Pavers: Pavers can be used to construct walkways and patios. These can help create usable spaces but they also help reduce soil compaction that can be damaging to your lawn. We can design and install any type of paver from natural stone to concrete to wooden tiles.

Lighting: Lighting can highlight landscape features and provide safety for your family and guests. We can install both hardwired and wireless solar lighting. Using the latest in LED technology, our lighting systems are attractive, save money on electricity, and last a long time.

Ornamental Plants: We have long-standing relationships with local nurseries and can source any type of ornamental plant. Before selection, we'll make sure that the microclimate conditions within your yard are ideal for the unique species to help support their health. We can also design beds and container gardens to house these plants.

Trees: As certified arborists, we'll make sure that we help you select trees that meet your landscaping needs. We will plant them so they don't have root issues in the long term and ensure that the soil is amended to provide the right amount of nutrients, moisture, and air to maintain the long term health.

Irrigation: Irrigation systems help keep the soil moist and plants healthy. Our irrigation systems use the latest technology including sensors, automation, and weather reports, to reduce water use and keep your yard at optimal moisture levels year-round.

Drainage: Drainage is crucial to the health of your landscape. Stormwater can build up causing rot and runoff spreading toxins into our freshwater bodies. Our drainage systems help manage stormwater and help protect the environment.
Call today for professional Services for your HOA, Condominium, Home Or Business
Over 20 Years Of One-Stop-Shop Professional Sarasota Landscaping.
941

–

371

–

1933